SKU #62207
Biscuit joconde and raspberry mousse layer cake.
Read Details
| | |
| --- | --- |
| Pack Net Weight | Weight1.00 |
| Case Gross Weight | 4.89 |
| Cases Per Pallet | 310 |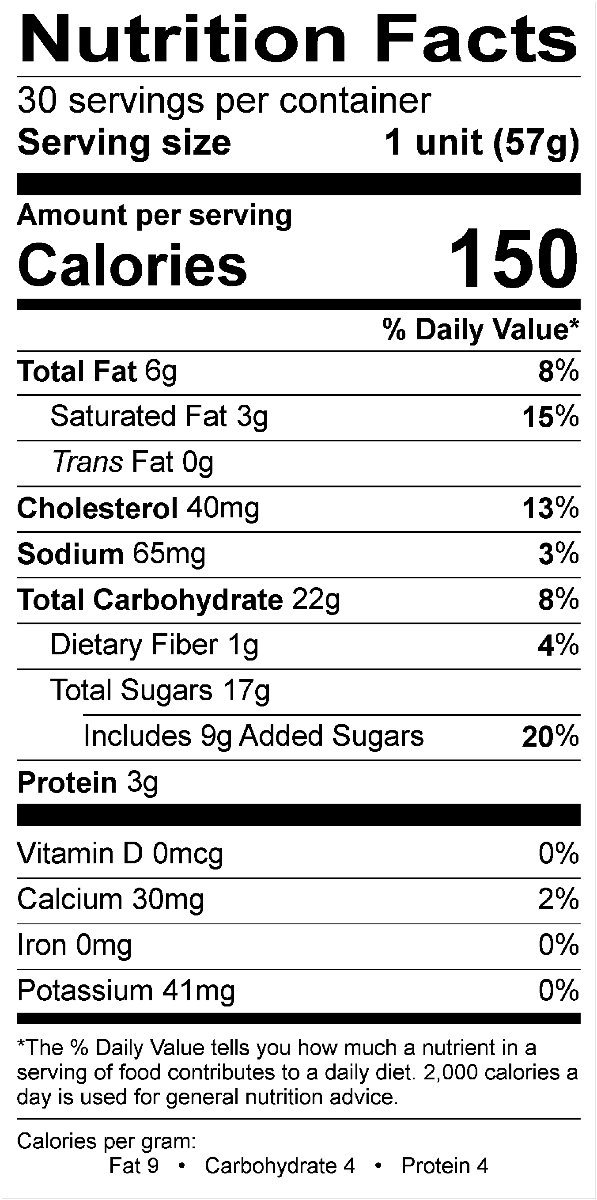 PHYSICAL
Unit weight: 20.1oz (570g)
Ingredients
STERILIZED CREAM U.H.T. (CREAM, STABILIZER: CARRAGEENAN), RASPBERRY GLAZE 21% (SUGAR, WATER, RASPBERRY PULP, WHEAT GLUCOSE POWDER, GELLING AGENT: PECTINE, ACIDIFIER: CITRIC ACID, NATURAL COLORING: COCHINEAL), JOCONDE CAKE (EGG, SUGAR, WHEAT FLOUR, ALMOND POWDER, WATER, PEA FLOUR, EGG WHITE POWDER, BAKING POWDER: DISODIUM DIPHOSPHATE - SODIUM HYDROGENATE CARBONATE (SUBSTRATE: WHEAT STARCH), EMULSIFIER: MONO-AND DIGLYCERIDES OF FATTY ACIDS (PROPANE-1,2-DIOL ESTERS OF FATTY ACIDS, STABILIZER GLYCOL PROPYLEN), POTATO STARCH, WHEY PROTEIN), RASPBERRY PUREE 16.4% (RASPBERRY 90%, SUGAR), FRUITS (REDCURRANT, BLACKCURRANT, RASPBERRY, BLACKBERRY), SUGAR, GELLING AGENT: FISH GELATIN.
CONTAINS: WHEAT, MILK, EGG, FISH & TREE NUTS (ALMOND).